Category Archives:
Zombie Fiction
It's got to be one of the coolest names ever for a group:
The Kansas Anti Zombie Militia.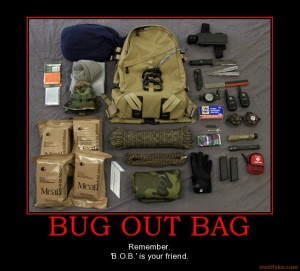 But the group is real and its members are pretty serious about it.
Once the Zombie Apocalypse hits, they'll be ready for it and they want you to be too.
"Can a natural person change into this monster that many fear?" Alfredo Carbajal, the militia's main spokesman, said in an interview. "The possibilities are yes, it can happen. We have seen incidents that are very close to it, and we are thinking it is more possible than people think."
Carbajal and other true believers aren't so much scared of movie zombies. The apocalypse they see coming is a pandemic spread by a virus that creates zombie-like symptoms.
Last month, the Discovery Channel featured the Kansas militia in a documentary that concluded that such a Zombie Apocalypse — or Zompoc — was possible. The program featured scientists who speculated some evolving virus is bound to jump to humans on our overcrowded planet.
Of course, scientists have been warning about pandemics such as bird flu that don't produce zombies, but zombies are the hot monsters right now.
A packed house listened last year at St. Mary's College of Maryland as a chemist, psychologist and student acknowledged the possibility of an epidemic, according to the school's newspaper.
The panel pointed out that there already have been zombie-like symptoms dating back to 1594; they were eventually determined to be the first recorded human case of furious rabies — an especially serious form of rabies.
Carbajal, 28, didn't start out as a zombie fighter.
He and several friends grew up in Wamego, home of the Oz museum, watching zombie movies like "Shaun of the Dead," "28 Days Later" and "Night of the Living Dead" and playing video games like the Left 4 Dead video game series.
The friends designed a web page for fun but then they began wondering what to do if there was actually a zompoc, and their thinking turned serious.
The group has five founders but about 1,500 likes on its Facebook page.
It's not all zombie crusading; the militia also sponsors a Zombie Walk in October to raise money and food for charities.
But the group's website points out that the militia is committed to research and preparing for a zompoc.
"We are not crazy. We are not paranoid. We believe in preparedness in any situation," it says.
Everything you need to know about surviving a zombie attack can be found on the militia's website — never take on a small horde of zombies by yourself because that would be suicide, and make sure all your skin is covered because blood spatters can be infectious.
Blunt objects are better to use than, say, knives because blades tend to dull after each use. A metal bat and a collapsible baton are the two most recommended weapons.
The site also notes as "a real-life threat to humanity" a biosecurity lab planned near Manhattan, Kan.
Carbajal and his group are not alone in their deep fascination over zombies. Much of the country has been touched.
The "Walking Dead" cable series broke basic cable ratings records with more than 10 million viewers for the first show of season three. And already hype for a movie, based on the book "World War Z," is widespread even though its release date is six months out.
How-to books have been published in recent years, including the "Zombie Survival Guide," which made the New York Times Best Seller List, and the "Zombie Combat Manual," which warns "During a zombie outbreak, 98% of individuals will have to destroy an undead opponent without the aid of a firearm. Will you be ready?"
Carbajal said that if you aren't a true believer, just being prepared for any apocalypse or natural disaster is a good thing.
"My thought is if you are ready for zombies, you are ready for anything, whether it be natural disasters, fall of government, invasion from another country — the possibilities are endless," he said. "The point is to keep yourself and your loved ones safe."
Others agree.
Using the guise of a zombie apocalypse, the Centers for Disease Control and Prevention and state emergency management agencies are trying to get people to be prepared for a natural disaster with at least several days of food and supplies, copies of important documents and a plan.
"It's a spoof; we are not encouraging a zombie scare," said Devan Tucking-Strickler, Kansas Division of Emergency Management spokeswoman. "We use the tagline, 'If you are prepared for zombies, you are prepared for anything and prepared for the unexpected.' "
Kansas even used the militia to help promote general disaster awareness.
Members of the group were featured in a photograph with Gov. Sam Brownback when he signed a proclamation declaring October as Zombie Preparedness Month in Kansas.
A little preparation for disaster can prove very important later, but most people don't prepare, said another viral disaster worrier, Shawn Beatty, who also was featured on the Discovery documentary.
"You can get a first aid kit for $100, something that you should have in your house anyway, or you can go to dinner, take a trip, or have a really nice night out with that $100," said Beatty, a public-school teacher in Columbia. "Who is going to say, 'Let's go buy something that you may not use?'